iPad is basically a bigger iPhone without a phone or SMS capability. But if you wanna send SMS or make phone calls on your new iPad, it's, actually not hopeless at all. There are some apps developed in the market to make iPad much more powerful. And some are for making iPad phones and sending iPad SMSs. This article focuses on how to send and receive free SMS on iPad.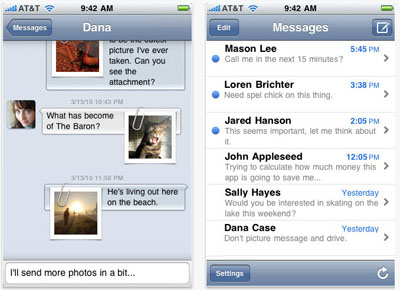 Textie is the one used in this article for its excellent performance on messaging on new iPad. This one not only is free to download and install, but also make your text messages to others for free. This app doesn't require you to text with others using Textie, instead, it can let you send or receive messages to any other Textie user, any email address, and even to most U.S. mobile phones.
Turn on your ipad and go to the App store, search and install Textie.
After the installation of Textie, open it.
Then you will see the " New Account " option, tap on it.
Enter the details of the account, and choose " Done ".
Check your email which you just used to create the account now, you then will get the activation code in the email.
Enter the code into the Textie.
Read and skip the two messages you get.
Tap on the button on the top of the app, and you now can  start to send text messages to whoever you want.