Part 1: Play MKV, AVI, MOV, DVD etc. on Kindle Fire HD
Connect Kindle Fire HD to Mac Kindle Fire, as the biggest competitor with iPad which is the hottest tablet nowadays developed by Apple, now has caught more and more attention with its low price, excellent design, high capability, 7" color multi-touch display and more. Regarded as one of the most valuable tablet, kindle fire earns more and more fans. Just like the iPad, Kindle also is a good choice for customers to watch movies, play games and more while old kindles are famous in reading books. And well, kindle Fire also has its own falling grade in video formats. According to the product sheet, Kindle Fire accepts these file formats:
Kindle (AZW), TXT, PDF, unprotected MOBI, PRC natively, Audible (Audible Enhanced (AA, AAX)), DOC, DOCX, JPEG, GIF, PNG, BMP, non-DRM AAC, MP3, MIDI, OGG, WAV, MP4, VP8.
This means, if you happen to have some videos in MKV, AVI, M4V, VOB, MOV, AVCHD, WMV etc. you are unable to transfer them to your new Kindle Fire for use only if you convert your file format to the compatible one with Kindle.
This kind of video conversion is not a tough work. Here you will learn the easiest and quickest solution. To convert media files in MKV, M4V, AVI, MOV to Kindle fire on Mac (Mountain Lion included), Kindle Fire Video Converter for Mac is used. This Mac app supports converting any video in all popular formats at ultra-fast conversion speed. Here is how it works (take MKV to Kindle Fire MP4 conversion for example):

1 .Download the Kindle Fire HD Converter for Mac and add files.
Download the Mac app and launch it. Then open the Media Browser by clicking the button at the top right corner. In Media Browser, find the original videos and drag them to the item tray. Or you can directly drag the originals to the Kindle Fire HD Converter for Mac from your desktop.
2 .Choose the compatible format.
In the format tray, go to Video category and choose an output format according to the Kindle Fire format requirement. MP4 is highly recommended because it's widely used online and offline.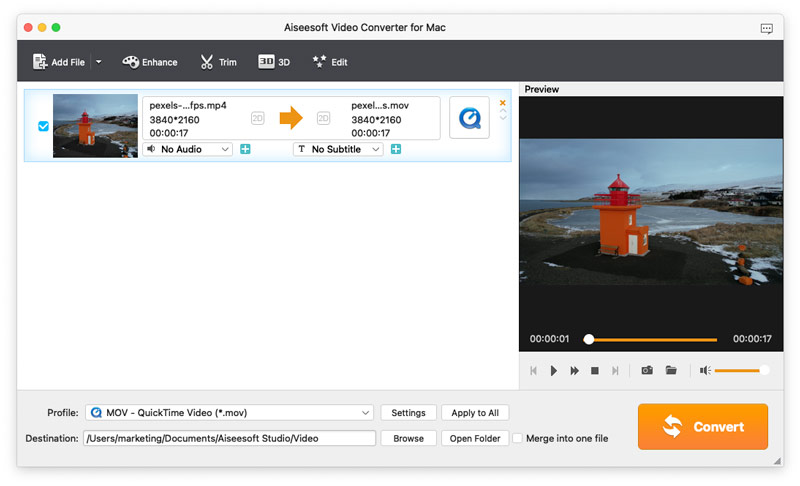 3 .Start to convert MKV, M4V, AVI, MOV, DVD etc. to Kindle Fire HD on Mac.
Click the Convert button and the Mac Kindle Fire HD Video Converter will finish the rest automatically. After the conversion, transfer the converted files to your Kindle Fire. See part 2.
Part 2: Connecting Kindle Fire HD to Mac and transfer files to Kindle Fire.
1. Plug the Kindle Fire HD to your Mac via USB and unlock the device;
2. The Kindle Fire HD appears as an external storage drive on your Mac desktop, click to open it. While using as an external drive, you can't do other things directly on the device.
3. Drag the converted files to the possible content folder of your Kindle Fire HD like Music or Pictures.
4. After the transferring, hit on Disconnect button on your Kindle Fire HD and unplug it.